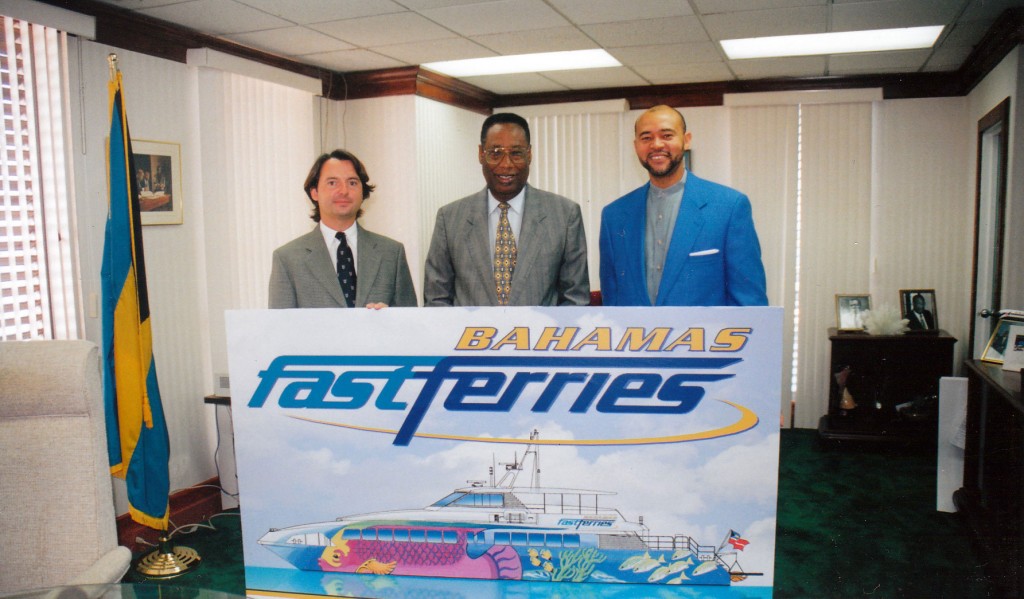 Since its inception in 1999, Bahamas Ferries has revolutionized inter-island transportation in The Bahamas with its state-of-the-art vessels that connect the major Family Islands of Abaco, Andros, Eleuthera, Exuma, Grand Bahama and Long Island. And today, we continue to positively impact our Family Islands by providing essential life services that supports island economies and encourages economic growth.
It is our firm belief that the sustainable development and prosperity of the Family Islands can be achieved through a modern reliable marine transportation. We are committed to this belief, and have made significant investment with our medium-speed vessels, infrastructure, and highly trained and experienced crew, who provide consistent excellent service to our valuable customers.

Over the years, we have expanded our fleet and destinations. In 1999, we offered passenger ferry services into Gene's Bay, Harbour Island and Governor's Harbour with Bo Hengy, thus becoming the main transportation provider and a staple in those communities. Between 2000 – 2003, we introduced our passenger roll-on/roll off (ro-pax) vessels, Sealink and Seawind. The addition of Sealink and Seawind allowed us to expand our destinations with year-round, on-time and dependable ferry services into Sandy Point, Fresh Creek, Morgan's Bluff, Current, Governor's Harbour, George Town and Simms. In 2008, the beloved Bo Hengy was retired and replaced with Bo Hengy II, which services Spanish Wells, Harbour Island and Governor's Harbour. In 2012, East Wind joined our fleet and provides bi-weekly ferry service into Freeport and South Abaco.
Bahamas Ferries provides a unique, comfortable and safe waterborne experience for Bahamians and tourists wanting an alternative way to travel. Therefore, we adhere to strict certification standards of The Bahamas Maritime Authority and the International Maritime Organization, the highest international standard for safety.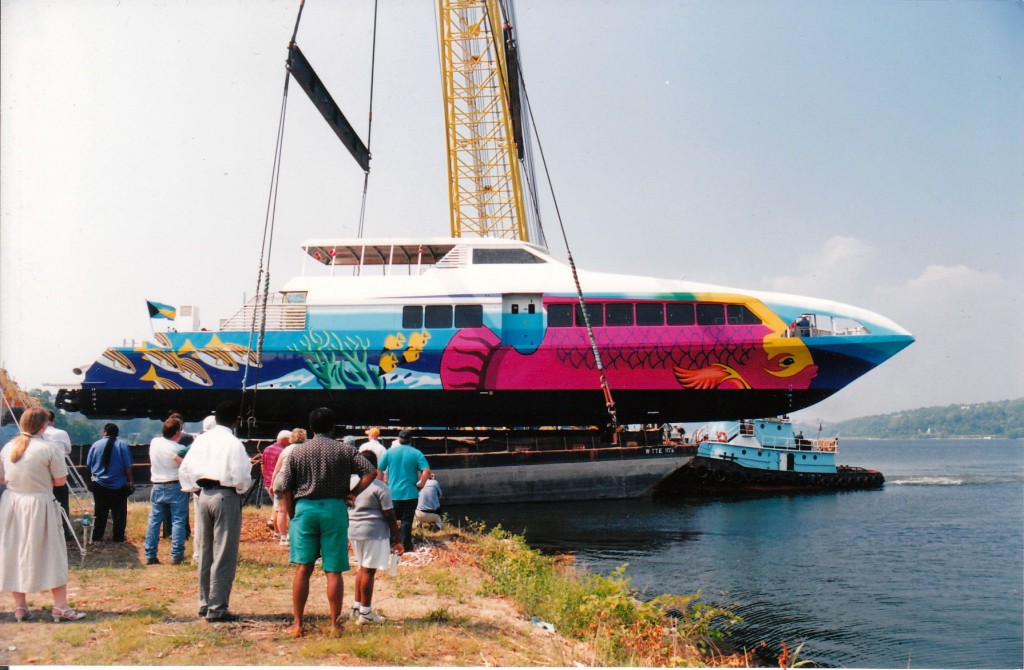 We started with one vessel, three destinations and 30 employees. Today, we have four vessels, ten destinations and over 100 employees. Bahamas Ferries has transformed into a multi-dimensional company providing freight, logistics and passenger services, all backed by our strong customer service team.